AlisonJackie's Sexy Live Chat
Lesbians Like AlisonJackie
KarolAndKendra

We love hard sex, play with our tongue in the pussy and suck our butt deliciously .

DianeAndCaroline

We love sex online, we like it and it gives us pleasure. We like to see how they masturbate and cum for us

AmeliaAndAnaiis

It is my desire to please each of your fantasies, captivate your tastes and desires .

LunaandEmely

As partners, friends and lovers, we like to go out to eat together, walk, take our dogs out on sunny days and even a good place to share a good glass of wine.

ZoeAndMelanny

we like chocolate, vanilla ice cream, we like them dominant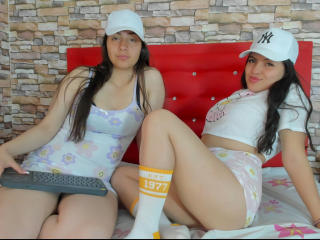 Hi you, we're AlisonJackie ;)
Hi there. Looking for a couple of hotties? black eyes, silky black hair, 172, 70 kg, aiming to please, hoping to cum!
Baby, ohh, we're getting so frisky thinking about taking your clothes off. Can we throw you on your slutty belly and have our way with you?
Bye baby, come back and see us again soon!